You only hear the music when your heart begins to break
Publish Date:Mon, 03 Nov 2014 03:07 PM (IST)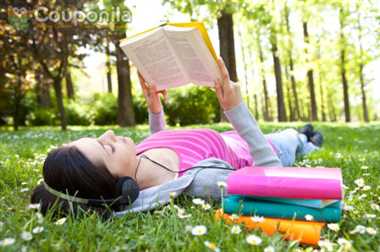 Title: Because Life is a Gift
Author: Disha
Publisher: Srishti Publishers
Price: 150
'Because Life is a Gift' by Disha is stories of hope, courage and preseverance. The book narrates success stories of fifteen differently-abled people. It describes the courage and
determination of these people who fought all odds to achieve goal. The young and passionate author of the book has tried to pay tribute to their courage, passion and zest for life. The positive and winning attitude of these people make every impossible task possible for them. They say, life is a beautiful gift so they tried to face every challenge of life courageously and bravely. The book's author works in corporate sector and raises various social issues. As 'Life is a Gift' is her second book, it intends to bring about a social change.
Title: The Power Of The Heart: Finding Your True Purpose in Life
Author: Baptist De Pape
Publisher: Simon & Schuster Publishers
Price: 479
Baptist de Pape in his book 'The Power Of The Heart: Finding Your True Purpose in Life' depicts about the power of heart and the power of listening to your heart. The author of the book Baptist de Pape was about to start his legal career but was quite confused about the selection of his career. Meanwhile, he saw an interview of Eckhart Tolle with Oprah Winfrey that changed his path completely. He got inspired by few questions during the interview
session and underwent an epiphany and felt with utter conviction that his purpose in life was to investigate the power of the heart and make a film about the power of listening to your heart. He travelled worlwide and interviewed many spiritual teachers. He interviewed as many as 18 masters including Deepak Chopra, Paulo Coelho, Eckhart Tolle, Marianne William-son, Gary Zukav, Isabel Allende, Jane Goodall, Joe Dis-penza, John Gray, Maya Angelou, Michael Beckwith, Rue-diger Schache, Neale Donald Walsch, Howard Martin, Rollin McCraty, Marci Shimoff, Linda Francis and Dean Schrock. They answered to his questions and taught important lessons about the power of the heart.
Title: How Google Works
Author: Eric Schmidt and Jonathan Rosenberg
Publisher: Hachette India
Price: 487
The book 'How Google Works' comprises many entertaining and interesting primer containing
lessons that the authors of the book Eric Schmidt and Jonathan Rosenberghas learned as they helped build the company. Google Executive Chairman and ex-CEO Eric Schmidt and former SVP of Products Jonathan Rosenberg were appointed as the technology
executive over a decade ago. In the book 'How Google Works', the authors Eric Schmidt and Jonathan Rosenberghas have depicted how technology has shifted the balance of power from companies to consumers. According to the authors, the only way to succeed in this ever-changing landscape is to create superior products and attract a new breed of multifaceted
employees whom Eric and Jonathan dub 'smart creative's.' Various topics like corporate culture, strategy, talent, decision-making, communication, innovation, and dealing with disruption has been discussed in detail in the book.
Title: Brainstorm
Author: Daniel J Siegel
Publisher: Hachette India
Price: 399
Daniel J Siegel, author of many bestselling books, in his latest book 'Brainstorm', has revealed that how brain development affects teenagers' behaviour and relationships. Based on the research in the field of interpersonal neurobiology, the author explores exciting ways in which understanding how the teenage brain functions can help parents make what is in fact an incredibly positive period of growth change and experimentation in their children's lives less lonely and distressing on both sides of the generational divide. According to renowned neuropsychiatrist Daniel Siegel, if parents and teens can work together to form a deeper
understanding of the brain science behind all the tumult they will be able to turn conflict into connection and form a deeper understanding of one another.
Title: Sachin
Tendulkar- Playing it My Way: My Autobiography
Author: Sachin Tendulkar
Publisher: Hachette India
Price: 629
'Sachin Tendulkar- Playing it My Way: My Autobiography' is the autobiography of the cricket legend Sachin Tendulkar. In the book, the cricket legend recounts several incidents of his life starting from very beginning when he picked up bat as a child in Mumbai thirty-five years ago. He narrates his own remarkable story from beginning of his career at the age of 16 to his 100th international century. He has also described his emotional farewell that brought the country to a standstill. Tendulkar says, "I knew that had I agreed to write my story, I would have to be completely honest, as that's the way I have always played the game and that would mean talking about a number of things I have not addressed in public before." For the first time, Sachin Tendulkar provides a fascinating insight into his personal life through this book.The book is in Sachin's own words as told to his Co-writer Boria Majumdar who worked closely with Sachin.
1. Shake It Off
- Taylor Swift
2. All About That Bass
- Meghan Trainor
3. Prayer In C (Robin Schulz Remix)
-Lilly Wood & The
Prick And Robin Schulz
4. Stay With Me
-Sam Smith
5. Rude
-Magic!
Courtesy: www.post.jagran.com
Posted By: deepali grover